United States – Benefits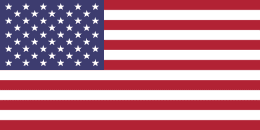 At Gaming Laboratories International, LLC (GLI) we know that benefits play an important role in employment decisions. That's why we are proud to offer one of the most comprehensive packages available. The benefits listed below are available to (US) employees and are part of the GLI Total Compensation Package.
Health Benefits
Medical

Vision Care

Prescription Drug Plan

Dental
Optional Flexible Spending Accounts

Dependent Care and Health Care
Single medical and dental coverage is currently 100% employer paid and available at no cost to employees. Dependent coverage is available at reasonable rates. Eligibility begins the 1st of the month after 30 days of employment.
Group Insurance Benefits
Life Insurance
Long-Term Disability Insurance
Accidental Death & Dismemberment Insurance (AD&D)
Long Term Care Insurance
Short-Term Disability Insurance
GLI provides group insurance at no cost to employees. Eligibility for these benefits begins the 1st of the month after 30 days of employment, except Short-Term Disability which begins after 6 months of employment.
Retirement/Future Planning
GLI matches 50% of employees' 401(k) elected deferrals up to 5% of their annual salary. Eligibility to contribute to the 401(k) Savings Plan begins immediately.
Time-Off Benefits
4 weeks of Discretionary Time Off per year (includes vacation, sick and personal days)

Pro-rated based on start date in the first year of employment

Paid Holidays
Career Development
Educational Assistance Program
Over 3,000 Online Skillsoft Courses, at no cost to the employee
10% Discount in Tuition and Waived Application Fee for DeVry University
Other Benefits
Annual Discretionary Bonus
Performance and Salary Reviews
On-Site Fitness Center (New Jersey only)
Smart-Casual Dress Code
This information is a summary of the benefits offered to Gaming Laboratories International, LLC (GLI) US employees. Such descriptions are for general information only. Where the information contained herein conflicts with the plan's official document, the official document shall prevail. GLI reserves the right to add or modify employee benefits at any time, without notice.