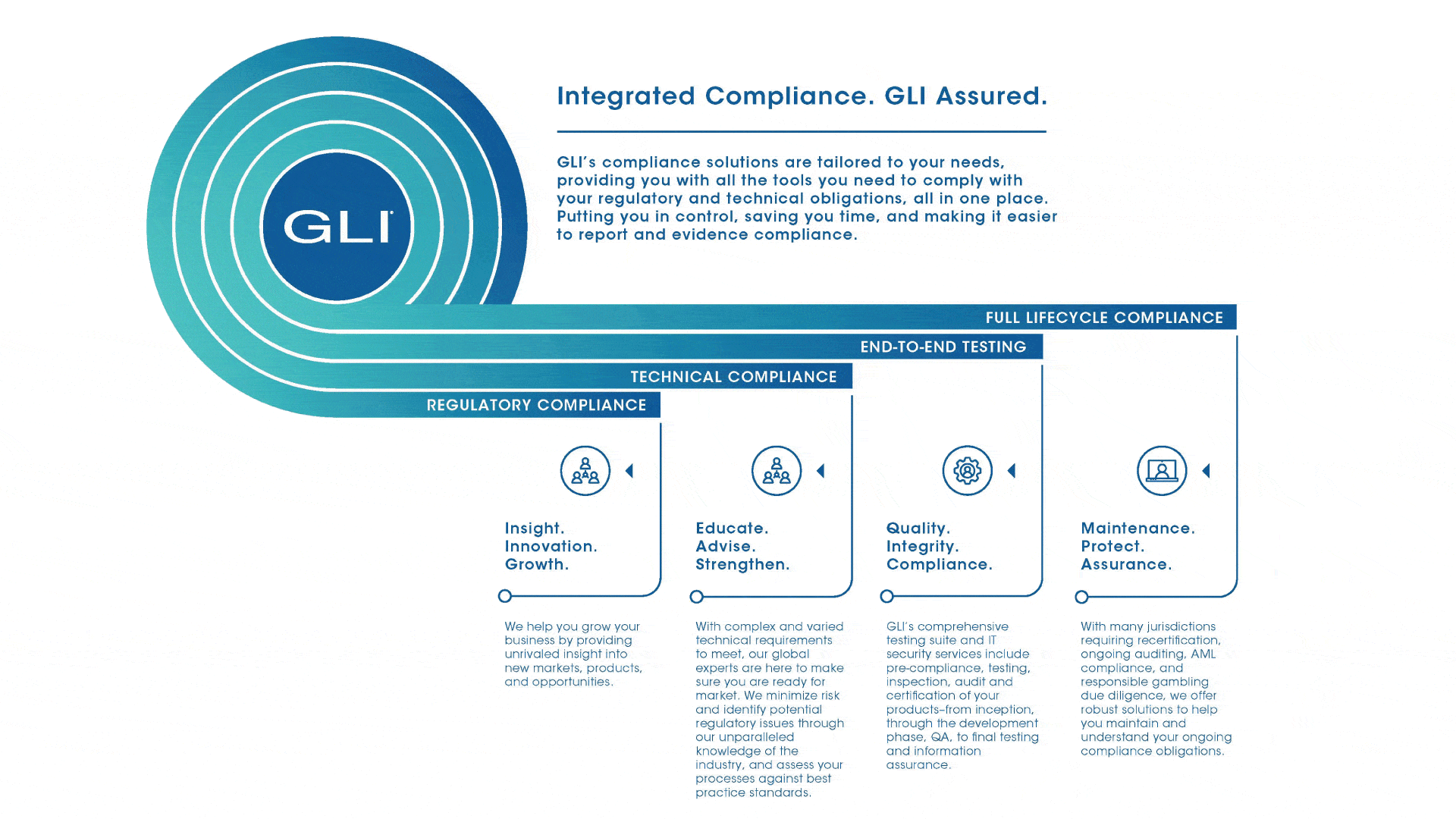 Since 1989, Gaming Laboratories International (GLI®) has been the leader in testing and certification for the global gaming industry. While testing and certifying gaming devices and systems is a major part of what we do, our company offers so much more.
Our Services Include:
Pre-Compliance Testing
One of our most popular requests is for pre-compliance testing services. These services involve working collaboratively with developers to test software to jurisdictional requirements prior to being submitted to the lab for formal regulatory certification. The principal objective of pre-compliance testing is to detect functional and compliance issues earlier within the development lifecycle; thereby increasing a developer's first-pass rate while speeding up time-to-market.
Table Game Math Analysis
We can also produce independent table game math analysis. This type of analysis is an independent, third-party review that allows table game operators to have confidence in a game's house edge and minimum return to player percentages before considering its placement on the floor.
We are here for you
Whether you're searching for a company to perform testing and certification, looking for advanced job training, or not sure where to start in the development of an effective responsible gaming program for your operation, GLI's experts are here to help every step of the way. Please do not hesitate to contact your local Client Service Representative, and they will help find the most cost-effective and efficient solutions for your specific needs.
GLI has always been responsive to our needs as a Tribal Gaming Regulatory Authority. By consistently providing the gaming industry and industry regulators the technical expertise and game certification required to keep pace with today's ever-changing casino game offerings, GLI has established themselves as the world's leading independent gaming testing laboratory. We are confident of the integrity of all games offered for patron play in our jurisdiction, as operating in accordance with manufacturers technical specifications, once they are tested and certified by Gaming Laboratories International."

For the industry of gaming, efficiency, reputation, and customer-oriented are three of the most important attitudes to keep the company improving. GLI has a perfect score in all criteria, and we are very happy with the services they have been providing us. We hope such relationship can grow stronger, which will motivate both companies and take them to a different level."