Benefits – Italy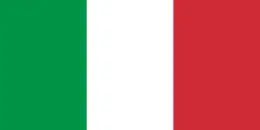 At Gaming Laboratories International we know that benefits play an important role in employment decisions. That is why we are proud to offer one of the most comprehensive packages available to our employees.
Time-Off Benefits
The Employee shall have the right to days-off, holidays and work permits according to the applicable CCNL.

Pro-rated based on start date

Paid Holidays
Single medical and dental coverage is 100% employer paid and available at no cost to employees. Eligibility begins on the 1st of the month after completion of 90 day probation period.
Other Benefits
Annual Discretionary Bonus
Education Assistance Program
Annual Salary/Performance Review
Electronic Lunch Voucher €7.00 for each day worked
This information is a summary of the benefits offered to Gaming Laboratories International, LLC employees. The material included on this website is for informational purposes only and does not constitute a contract. Material on this website is subject to change without notice and GLI reserves the right to terminate, suspend, withdraw, amend or modify any benefits plan in whole or in part at any time. Every effort has been made to keep the information current and accurate; however, in the event of a conflict between information presented on this website and any GLI policy the terms of the policy shall prevail.