<
Back to All Blogs
A Primer on Historical Horse Racing: What is it?

By Steve May
What is Historical Horse Racing?
Historical horse racing is a betting system that allows players to place bets on replays of past horse races.
A Solution to Save Horse Racing
There was a time when pari-mutuel wagering on horse races was the only legal gambling option outside of Las Vegas casinos across the United States. But over the past 40 years, with the rise of lottery systems, tribal and commercial land-based casinos, and most recently, iGaming and sports wagering, the racing industry has been in sharp decline.
This was especially true in Arkansas in the 1990s, where the once glorious Oaklawn Park was feeling the full effects of these new gaming options. New wagering options meant less wagering on horse racing, which in turn meant shrinking purses, decimated field size, and a breeding industry that was in shambles. A new wagering option was needed to reverse the ship.
The solution for Oaklawn Park was Historical Horse Racing, an evolution of pari-mutuel wagering that allows patrons to place pari-mutuel wagers on previously conducted horse races. Today, Historical Horse Racing accounts for over $10 billion in wagering annually across five states, and the racing industry has shown a major resurgence in those jurisdictions.
Essential Characteristics of Historical Horse Racing
One of the fundamental aspects of wagering on horse racing is that the wagering is pari-mutuel. This means that all wagers are placed into a pool, a set portion of that pool is deducted as "takeout" that goes to the operator, and the winning bettors receive the money lost by losing bettors.
An exciting change over the past 50 years in horse racing has been the development and expansion of "exotic" wagers. Horseplayers had grown tired of traditional betting options, such as win, place, and show wagers, and racetracks answered that by offering wagers that required the selection of multiple horses in a race, such as exacta, trifecta, and superfecta wagers, as well as selecting the winners of multiple races, like the popular Pick-6 wagers, which comprises of six different races on a card.
Historical Horse Racing combines these concepts, providing pari-mutuel wagering on an almost limitless selection of new and exciting exotic wagers. The various manufacturers that build Historical Horse Racing platforms are constantly innovating to create exotic wagering options that are fun and challenging for the bettors.
Unlike other electronic gaming options, where the outcome is based on random chance, Historical Horse Racing uses combinations of previously conducted horse races, randomly chosen from an extensive database of potential races. Bettors can either utilize an automated handicapping method to select their selections for the races or make their own selections by utilizing handicapping information that has unique data about the race removed.
After the selections are made, and the wager is placed, a shortened replay of the race is displayed along with an entertaining game display. This display may include spinning reels, like other electronic gaming devices, as well as potential bonus rounds to keep the bettors interested.
Challenges for Regulators
Because Historical Horse Racing was a new version of pari-mutuel wagering, which had been regulated for many years by state racing commissions, oversight naturally remained with those regulators. This meant regulators had to establish complex administrative regulations and train team members in new skills and compliance techniques.
As is often the case with new gaming regulatory challenges, state racing commissions across the country naturally turned to GLI to assist in addressing these new challenges. Conducting compliance testing for over 480 regulatory bodies across six continents means that there are few regulatory challenges that GLI has not faced in some fashion.
Since the inception of Historical Horse Racing, GLI has assisted state racing commissions in drafting regulatory requirements for Historical Horse Racing systems, conducting system testing and field testing of wagering terminals, and providing consulting related to legal challenges to the wagering platforms. All of these give regulators, vendors, racetracks, and horseplayers assurance that every component of Historical Horse Racing is compliant.
The Impact and Future of Historical Horse Racing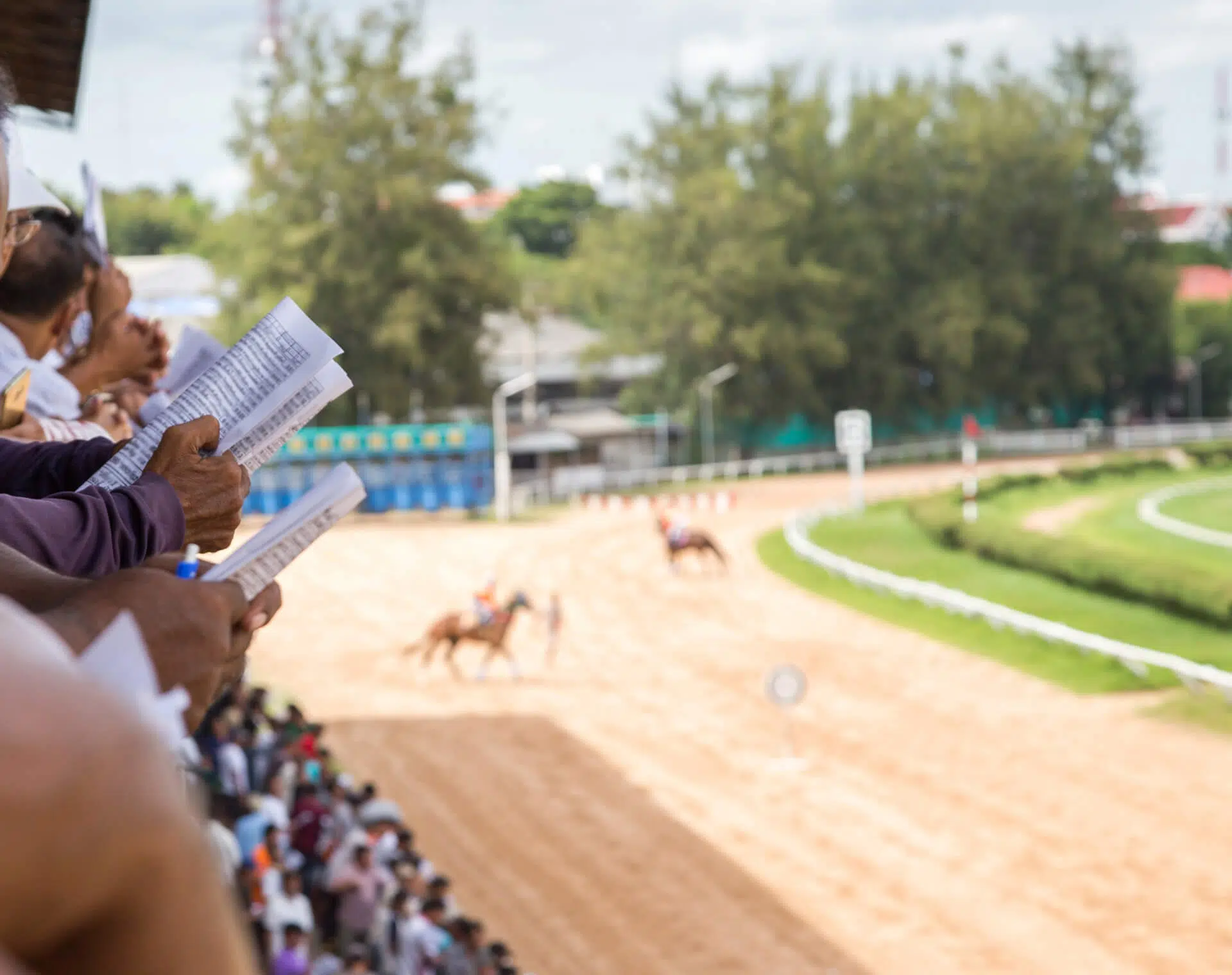 From a few dozen terminals in Arkansas during the early 2000s to over 8,000 terminals across five states, Historical Horse Racing has revitalized the horse racing industry. That impact has been felt directly in those five states and indirectly across the country.
Kentucky leads in the states that have benefitted from Historical Horse Racing. Because a portion of the revenues derived from Historical Horse Racing wagering is apportioned to live racing purses, many entry-level races in Kentucky carry a purse of over $100,000. The influx of money to the industry has also resulted in the construction of up to three new racetracks and the rebuilding and renovation of several aged facilities to the commonwealth.
Virginia has experienced the same rebirth of horse racing by adding Historical Horse Racing. The addition of this technology led to the reopening of a beautiful but shuttered racetrack and a significant expansion of off-track betting operators, and more choices for consumers.
Few people could have anticipated where Historical Horse Racing would be today when it began in Arkansas 20 years ago. The sky is the limit for the future of this new evolution of an old form of wagering.
For example, Historical Horse Racing has already seen integrations between manufacturers that have traditionally been fierce competitors, creating a better product for customers. In addition, Historical Horse Racing also provides the opportunity for multi-facility sharing of wagering pools, creating life-changing jackpots for customers.
GLI – Staying on Top of Historical Horse Racing
With the growth and expansion of Historical Horse Racing comes added complexities, and GLI is dedicated to staying on top of this exciting new wagering platform. GLI has an advanced team of Historical Horse Racing experts that can provide guidance for states that currently offer this new and exciting wagering product, as well as to states that are looking into adding this evolution of pari-mutuel wagering.
The experts at GLI stand ready to assist in all aspects of Historical Horse Racing and remain excited about the potential for growth in the horse racing industry.
– Steve May is GLI's Client Solutions Executive.
<
Back to All Blogs