<
Back to All Blogs
What is geolocation? 5 Things You Should Know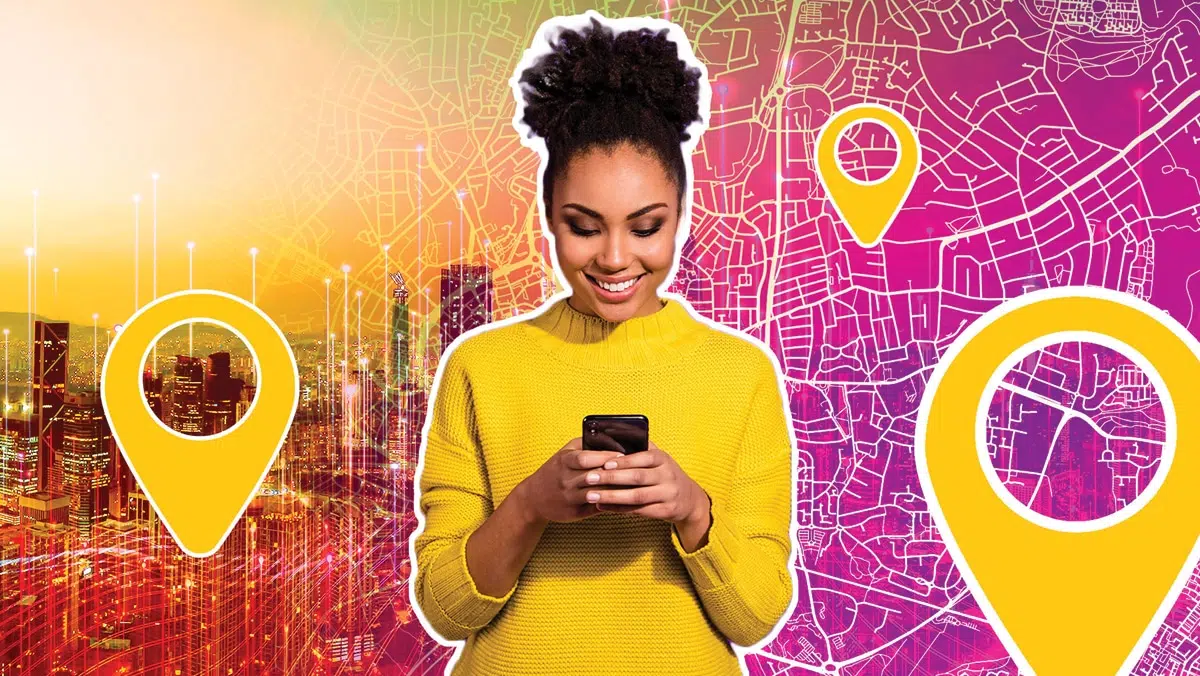 Online gaming is a multibillion-dollar industry and growing. With the rise of online sports betting and iGaming, there has also been an increase in the need for technology to make sure it's compliant with federal and state regulations.
Before U.S. lawmakers approved online gaming, they wanted to be sure that operators could know exactly where their customers were placing wagers from, and that they excluded anyone outside of their state's borders. This would ensure no interstate commerce violating the US Wire Act or similar federal laws occurred, and that no bets were taken across state lines where it may not be permissible to wager online.
That's where geolocation comes in.
     1. What is geolocation?
In simple terms, geolocation is the ability to track the location (latitude and longitude) of an internet-connected device such as a computer, tablet, or cell phone.
Most of us, because we use mobile phones and the internet so much, are already geolocated all the time. If you've ever used your phone to find a nearby gas station, checked the local weather on your phone, played Pokémon Go, or checked into a venue when you posted on Facebook, you've used geolocation services.
     2. How does geolocation work?
Geolocation works in many ways, some of which track your IP address and triangulate it with your WiFi signal to pinpoint your exact location. It can be accurate within 2-3 feet. When you are on a mobile device, you can be tracked via GPS or through a combination of cellular tower data, Wi-Fi signals, and Bluetooth beacons.
     3. Why is geolocation necessary for the gaming industry?
When it comes to online and mobile gaming, ensuring geolocation accuracy is of paramount importance. Operators have to make sure people make wagers only within the jurisdictional boundaries set by regulators. All states that have legalized online sports betting and/or iGaming require players to play from inside the state, and in order to determine whether the gambler can play, it's necessary to determine their exact physical location through geolocation. Regulators have also set additional boundaries within state borders as required by enacting legislation or leveraging geolocation technology for taxation where rates vary depending on the location within a state. That's why GLI ensures devices and systems properly recognize geofences in-lab, in-state, in-province, and in-venue.
Geolocation uses a combination of software and hardware designed to fence devices in or out of allowed usage areas. Go outside the geofenced border, and you won't be able to make your bet or play your online game.
If operators don't comply with all the geolocation regulations, they can face harsh fines and penalties, or even risk their licensure.
     4. How do you make sure geolocation meets regulations?
If you want to make sure your geolocation technology keeps your company compliant, GLI has geolocation testing teams who ensure that devices and systems properly recognize geofences.
Assessments cover when geolocation checks occur, frequency, and whether the technology restricts from any options within the site other than play outside permissible boundaries.
Other tests include assessing whether time intervals change when nearing a border and evaluating whether play is restricted to only jurisdictional residents, only country residents, only in-venue registrants, or if anyone of age is eligible to be found within the pre-set boundaries.
GLI can conduct geolocation testing in-state by sending specially trained teams out to travel around boundaries as tests are conducted. Other types of geolocation audits can also be done remotely in one of our labs. It takes 3-5 days to analyze the data and prepare a report.
     5. What's the latest in geolocation?
Geolocation will only continue to grow and evolve because the gaming industry continues to embrace and shift toward changing demographics' demands for more digital forms of gaming.
In-venue gaming is quite an interesting area to watch and see how it grows. This is where either venue issued, or patron's own devices, such as tablets or mobiles, are permitted to be wagered upon within specified boundaries of a bricks-and-mortar gaming establishment. This of course requires in-venue geolocation testing and must be accurate within a few feet. This is an area we envisage will continue to grow as more physical gaming venues continue to embrace untethered wireless access to satisfy entertainment demands from changing demographics becoming more comfortable with technology.
It's incumbent on all in the industry to stay up to date with the latest technology trends, device updates, and governance requirements with respect to geolocation as new uses for the technology are envisioned, new device and device updates affect the technology that is used, and continued threats to defeat these controls emerge. GLI invests time through research and in collaboration with all industry partners to ensure that geolocation technology continues to provide the protection and service that the industry needs as online offerings grow.
– Salim Adatia is Vice President of North American Client Services
<
Back to All Blogs