<
Back to All Blogs
Mack's Bet: Skill, Chance, and the Spectrum Between in the Online Space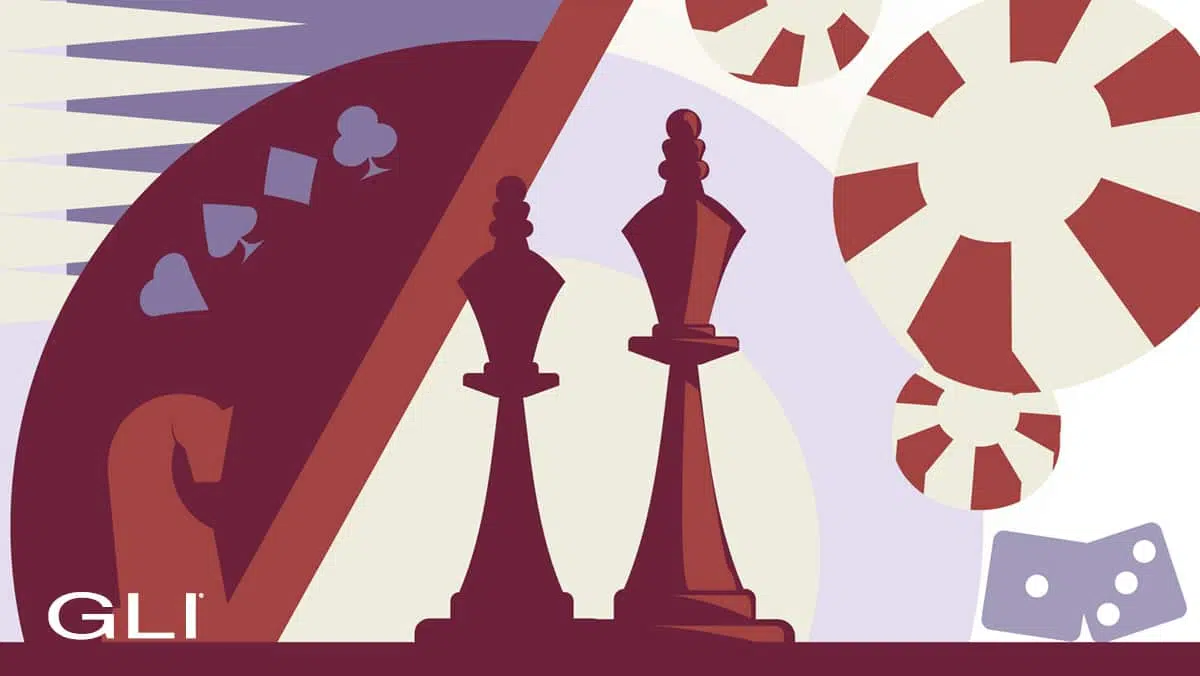 I grew up in the Midwestern U.S., so that means I played card games. Lots of them. Euchre, Hearts, Spades, Canasta, you name it. Whenever I played any of these games, I would approach them very similarly: 1. Know ALL the rules. 2. Establish a base strategy. 3. Understand my opponent's strategy. 4. Amend my base strategy as needed while monitoring if my opponent's strategy is changing. 5. Constantly repeat step 4. Yes, you probably don't want to play with me as I count cards and play the player, much more than the game.
But of all the games I played, my favorite game was a not-so-traditional Midwestern one: Chess. Why? Because I could easily focus solely on the same 5-step strategy that I laid out above, but that was all. To me, this made the game much simpler and more satisfying because there really was no element of chance (depending on how black and white were determined). I didn't have to deal with a novice player being dealt a loaner in Euchre or the 7-top Spades to win a hand where my strategy didn't even matter. It was just me versus my opponent, and the best player always won.
I didn't realize it at the time, but I was classifying my favorite games in a similar way that our industry does today to operate within the allowances originally defined by the Unlawful Internet Gambling Enforcement Act of 2006 (UIGEA) and individually allowed/disallowed laws by each U.S. state. UIGEA makes exemptions for daily fantasy sports games, which many have broadened to apply to any peer-to-peer (P2P) game where the outcome is primarily determined by the relative knowledge or skill of the player.
The game of chess is clearly one of pure skill, so even if such a P2P game is monetized, it's not gambling since all the three elements are not present (prize, consideration, chance).
Slots, Craps, Roulette, and many more are games of pure chance. Even though some of those games have choices and there are more optimal ways to play/bet, the outcome of the games is not affected by the player (not to mention these are also all games against the house and not P2P).
All of the card games I mentioned are interestingly "in the spectrum between" pure skill and pure chance, and I should mention that P2P Poker doesn't count here as it's "special", but that's a whole other story. Many are monetizing these and similar games, such as backgammon, dominoes, war, etc., as part of this broader UIGEA fantasy interpretation since the outcomes of those games favor the players with more skill/knowledge (statistically over time) but obviously have some element of chance. And why stop there? When considering skill in a larger sense, we are seeing a new era of games that are much more like "contests" where two or more players simply play the same game where a winner is determined by time, performance, or other established factors. Puzzle games, word games, and others are the best examples, these being uniquely different since one player's actions don't affect another during the game.
So, the million-dollar question we are often faced with is, "how much skill must be demonstrated by a player to measurably out-perform an unskilled player to allow the game to meet the intent of the broadened UIGEA interpretation?" The answer? What each state/market decides. While some states/markets do not allow this at all, others do and are putting rules into place to continue to protect players. At GLI, we are seeing many gaming suppliers in this space come to us for mathematical evaluations of their products, which we typically handle in one of three ways:
Historical data analysis – a comprehensive analysis, which looks at the outcomes of users in past events and can derive if a game has a skill element based on the frequency and/or quality of wins by certain users.
Skilled simulations – an approach where skilled user algorithms are created and then their choices back tested against historical data.
Live experiment – an approach where we create several strategies and have live players strictly play their assigned strategy.
The goal for any of these approaches is to demonstrate that within a particular game, there exists enough skill so that skilled players out-perform unskilled players. When a game is deemed to have such properties, we summarize in an evaluation report, which is then taken to a legal firm for review and determination on if/how the game can go live in discussions with the regulator.
To me, games like this are what will aid in the growth of our industry since these games may appeal to a larger audience and, if successful, will almost certainly be integrated into other gambling channels. You can bet on it.
– Mackenzie Haugh is GLI's Vice President, Engineering
<
Back to All Blogs