<
Back to All Blogs
What is iGaming? What You Need to Know About Emerging iGaming Markets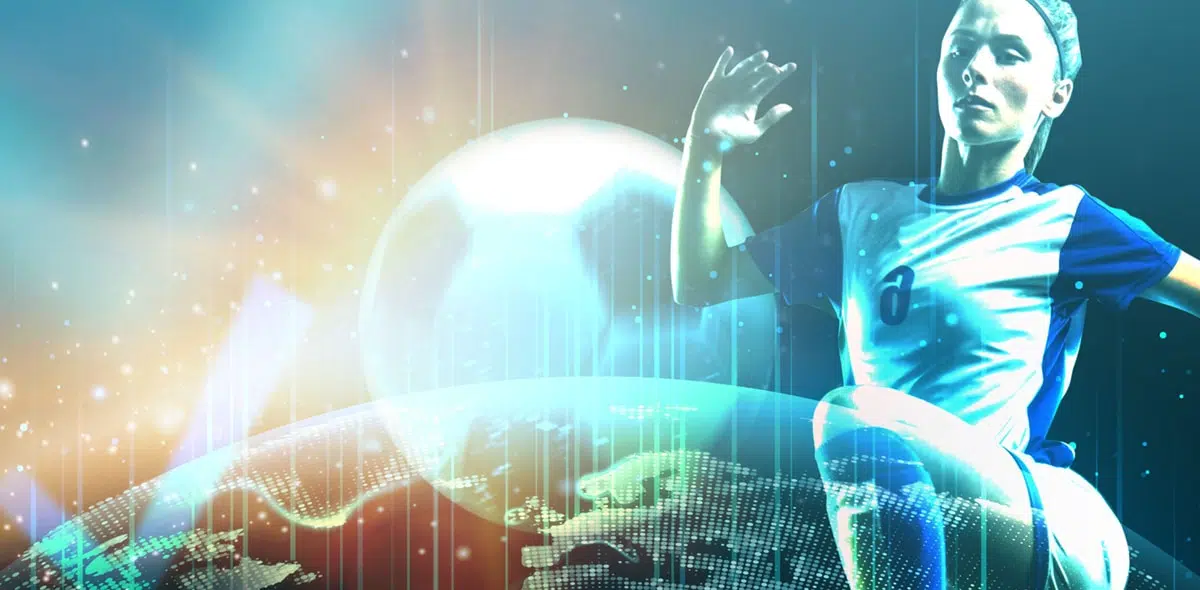 What is iGaming?
iGaming encompasses any form of online gambling, including wagering online on the possible future outcomes of events, games, or sporting tournaments.
What You Need to Know About Emerging iGaming Markets
March 2020. The world enters a pandemic the likes of which our generation has never seen. Everything shuts down: restaurants, amusement parks, casinos. What does this mean for the gambling industry? What does this mean for an independent test lab like GLI? It means flexibility, improvisation, and, above all, belief.
The landscape for online gaming has changed in just the last 18 months. More and more suppliers have expanded (and in many instances, started) their digital gaming divisions. In the U.S., there has been a strong push in several states for Sports Betting, both retail (in-person) and digital (online). A combination of the federal decision to revoke previous legislation that made Sports Betting illegal, and the fact that everyone had been locked in their homes, paved the way for the floodgates of emerging markets to open.
iGaming Regulations
The opening of new jurisdictions poses a challenge to game providers and platform operators. Most of the time, these are companies with existing products in established markets trying to gain footholds in the new locations. It is not as simple as just taking the content they already have and making it available to the new locations. It is much more complicated than that for everyone involved.
Let's start with the regulations. These regulation bodies (often part of or wholly government agencies), must decide what they will require of both game suppliers and platform suppliers to be compliant in their jurisdiction. A lot of it revolves around protecting the players from the addictive nature of gambling, as well as proper data management of financial information. There are basics that generally all jurisdictions abide by, but each market does have its own different quirky requirements. No two jurisdictions are exactly alike. GLI offers consultation services with regulators to help them build these requirements.
Because of the nature of market regulation, game suppliers are required to make sure their games adhere to all the rules for the new jurisdictions. That's where GLI comes in for suppliers. We provide game approval evaluations for all types of games. Most content for new markets, especially at the onset, has been approved elsewhere. We are able to use results from previous evaluations toward the new jurisdictions, leveraging common requirements and then evaluating the gaps. We often are the first, or at least one of the first, independent test labs in these new markets. This gives the manufacturers already in business with us an advantage in terms of time to market.
New iGaming Markets
Finally, let's talk about the companies that run the platforms that host the gaming content: the operators. The platform operators are the ones with the most requirements for compliance. Not only do their platforms have to follow all the regulations, but they must make sure any content they receive from others has already been approved as well. They also must follow all guidelines for operational behavior, such as change management, reporting, and internal controls, just to name a few. It can sound daunting, especially when trying to be first to market while getting all this under control with a go-live date set by the regulator.
New markets haven't just been a big deal in the U.S. We are seeing other areas unlocking the potential of online gambling, such as in Canada and Europe. Ontario has built up its regulations and governing bodies to join the other major markets in Canada, such as British Columbia and Quebec. Europe has some of the oldest markets in the iGaming landscape, but that doesn't mean that there are no "undiscovered countries" out there in the digital space.
The Netherlands has just come online recently for online interactive gaming. They have looked to surrounding areas for guidance in building their requirements and infrastructure, such as Denmark. New regulators always like to see what jurisdictions in their buddy countries are doing. They generally use their regulations as a basis and then add in items. The Dutch borrowed quite a bit from the Danes, so suppliers and operators that already live in Denmark have a head start on getting approved for the Netherlands.
Since GLI is a global company, we are privy to all the similarities and differences between markets, old and new. We get to note patterns and tendencies. We are privy to where new regulations, guidelines, and practices are emerging. This allows us to be prepared for any request from our customers: game and platform evaluations, regulation consultation, geolocation and identity verification testing, security analyses, and more.
We also get to see how companies prioritize different markets. For example, we see a lot of companies that have a Sports Betting focus that started in the U.S. that do not venture into European markets. These companies are focusing on the budding new markets stateside rather than the older ones across the pond. However, the companies already with European footholds will generally tend to take all their content, sports, and iGaming, to new European markets when they pop up.
New markets are always opening. Cities, states, and countries are increasingly seeing the value of regulated gaming for them and for their population. When new jurisdictions emerge, you can bet that GLI will be there as well.
Looking for iGaming testing and certification? Contact Gaming Laboratories International to discuss how we can aid you in this process.
– Robert Lorick is Technical Group Manager of Engineering, GLI Colorado
<
Back to All Blogs