<
Back to All Blogs
Is California Ready for Sports Betting? - Gaming Labs International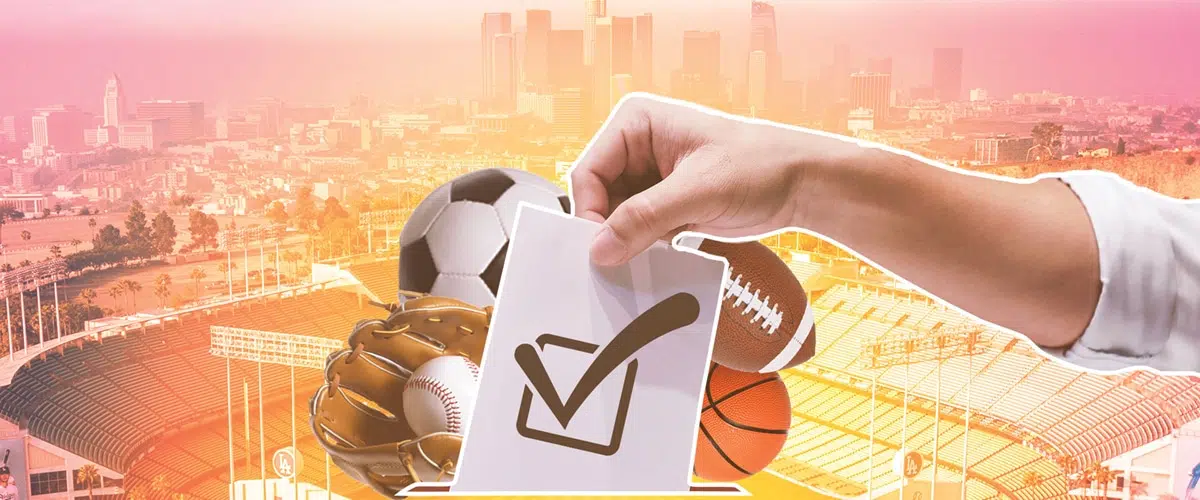 They better be.
Wait, I know what you are thinking. Is the pinnacle of sports betting markets opening? Is it finally happening?
Well, no, sorry, not so fast. But it's the closest it's ever been. Right now, there will be a question on the November ballot for the citizens of California to address. It's possible there will be more than one question and could be up to four.
There is no doubt about how big of a decision this could be. California is the most populous state in the United States, with 40 million residents and another 45+ million visitors and tourists. But more importantly, if California were a country, it would boast the fifth largest economy globally, ranking after Germany and ahead of the UK, India, and France. And on top of that, it boasts more professional sports teams than any other state.
So, of course, many attempts have been made to open up the Golden State for sports betting, but now there looks to be something that might work. A ballot measure sponsored by the tribes would allow retail (in person) sports betting at tribal casinos and horse tracks. The proposal has gained enough signatures (1 million) to end up on the ballot.
The question does not go without controversy. It's being challenged in courts as of December 2021 since it addresses more than one issue. The California constitution says, "Section 8 (d), An initiative measure embracing more than one subject may not be submitted to the electors or have any effect." The challenge is backed by two California card rooms, Hollywood Park Casino & Parkwest Casino Cardova.
Meanwhile, card rooms have their own initiative to get sports betting on the November election ballot. Their proposal would call for mobile and retail wagering at card rooms, professional sports venues, and racetracks. It is currently in the signature-gathering process as California requires 997,139 verified signatures to become a ballot question.
A group of national operators, including heavyweights like DraftKings, FanDuel, Fanatics, Bally's, BetMGM, Penn National, and WynnBET, are collecting signatures to allow statewide mobile wagering. It includes a tribal tie-in by reserving the market access by a partnership with the tribes. Plus, this initiative would take tax revenue to solutions for homelessness and mental health issues.
The fourth possible question also includes a homeless and mental health tie-in brought forward by four tribes, including the San Manuel Band of Mission Indians, allowing for mobile and retail wagering statewide. The Age-Verified Tribal On-Line and In-Person Sports Wagering & Homelessness Solution Act would ask for 10 percent of gross gaming revenue sent to the California Homelessness and Mental Health Fund.
Californians seem positioned to bring regulated sports betting to their state. And with the recent opening of the New York market in 2021, and its swift ascent to the top sports betting market in the United States, the push could not be more vigorous in California.
So, will they be ready? Will it finally happen? We'll find out in November…for sure this time.
– Joseph Bunevith is GLI's Director of Client Solutions
<
Back to All Blogs